[Wisnetworks Newsletter]10-Port 48VDC PoE Unmanaged Switch Is Ready For Shipping Now!
10-Port 48VDC PoE Unmanaged Switch
WIS-SG910P
A good surprise! Our new Gigabit PoE switch is available now!
Adopt standard 802.3at/802.3af power supply protocols , compatible with IEEE802.3af/IEEE802.3at.CCTV/Vlan/Default mode optional.

---

Gigabit PoE Switch
WIS-SG910P perfectly applys to 802.11ac series of AP, outdoor Bridge, BS,etc.,
speed up to 1167Mbps.
---
Ultra long distance transmission
CCTV mode the maximum transmission up to 250m, replaceable optical fiber and reduce construction costs.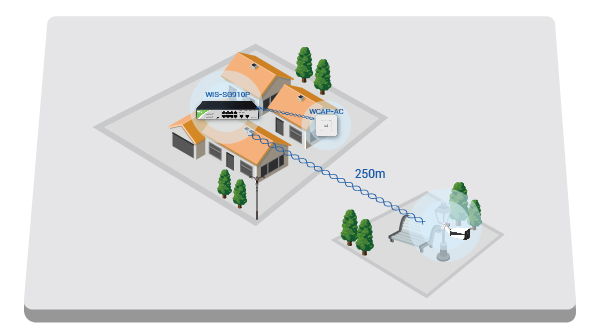 ---
A Better Choice
Below is the comparison chart among faster Ethernetand gigabit Ethernet and WIS-SG910P.
It's quite clear for you make a better choice.

Related Products
---